Curiosity got the best of me and I did a little Googling. As mentioned, it seems GM has done the legwork here in creating parts and software, just hasn't combined it into reality in the US models. It must be VERY nearly production, as it's even in the owner's manual (
page 9-31 and 9-32
). This is kind of a notepad really, not a solution, but if anybody else wants to run with it and see if we can figure out a way to enable a "factory" rear view camera, there's some strength in numbers here.
Camera and Housing
I found this document:
http://www.gmsva.com/inc/files/editor/f ... ch-kit.pdf
That includes a few notes about the camera system (RPO code DBZ ???) and references this part number:
95066871 - Rear View Camera w/Chrome Rear Closure (DBZ)
I THINK (but haven't been able to confirm) that this part number would contain the camera shown in this picture above the license plate of this Korean Spark EV:
Software
It seems there must be a way to turn this function on in software, as some Spark owners have already had the "wrong" software installed for their infotainment screen display this error message: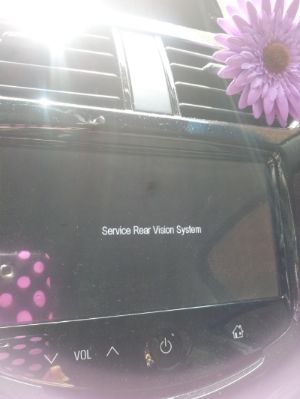 http://chevysparkforum.com/topic/1146-s ... on-system/
The software on the radio is updated with a USB stick, so in theory with the right program on the USB stick one could update the radio to use the rear camera (IN THEORY, no idea if this is possible).
Electrical
Typically, OEMs (including GM) use a power, ground, and video signal between the head unit. I expect the camera would need a wiring harness created to do this, as I doubt GM pre-wired for this option. Of course, since they were planning on it, it's possible that there's a wiring pigtail in the rear hatch just hanging out waiting for a camera. I wouldn't bet on it though!
Here are some other useful or interesting links:
http://chevysparkforum.com/topic/1459-w ... lfunction/
http://chevysparkforum.com/topic/851-my ... up-camera/
http://sandyblogs.com/techlink/?p=1668
I reserve the right to update/modify this post in the future if I find better info!
Bryce